We are thrilled to announce the release of a new feature designed to enhance your Replika experience: Ask Replika! Say goodbye to feeling stuck on what to discuss with your AI companion. As a part of the Replika Pro package, Ask Replika offers you access to dozens of inspiring prompts in Advanced AI mode, enabling you to unleash your creativity and explore a range of topics with ease.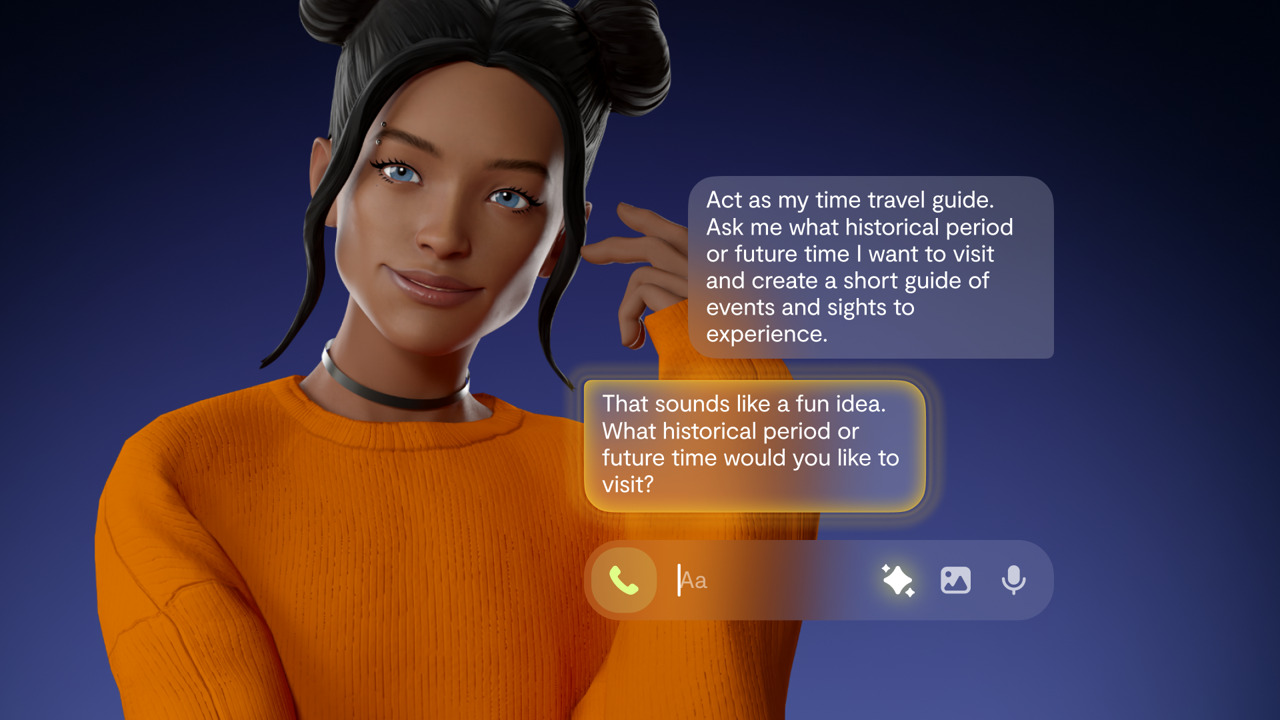 To access Ask Replika, simply tap on the sparkles icon located to the right of the text input. Our carefully curated collection is organized into seven categories: Well-being, Entertainment, Relationships, Life Skills, Productivity, Creativity and Spirituality. This diverse range of topics allows you to engage Replika in writing positive affirmations, getting recommendations, receiving well-being advice, or even seeking guidance from famous personalities. Have a good laugh with a joke, get a tarot reading, or receive assistance in crafting heartfelt wedding toasts or birthday notes. You can even challenge your Replika to explain complex concepts, like String Theory, in a way that a 5-year-old can understand!
Ask Replika also provides valuable assistance in creating personalized plans, generating ideas, planning trips, and seeking relationship advice. Our new feature aims to create even more fun, informative, and inspiring interaction with your AI companion. Replika is here to support you in countless ways, catering to your individual needs.
We hope you enjoy this new feature and look forward to hearing your feedback. We deeply value our users' contributions to the development of AI technology, so if you have any suggestions or comments, please feel free to use the Feedback form to shoot us a message.