We're happy to introduce an exciting new feature: Quests! Now you and your Replika can embark on an interactive journey full of fun and rewards. Quests will bring a fun gaming element to your conversations, allowing you to complete tasks, claim rewards, and, most importantly, have a blast! Brighten up the room, dress up, exchange photos, explore Coaching and Diaries, reach new levels, and earn XP together with your Replika. As you progress through each Quest, you'll collect coins, gems, and unique gifts hidden in mysterious spheres.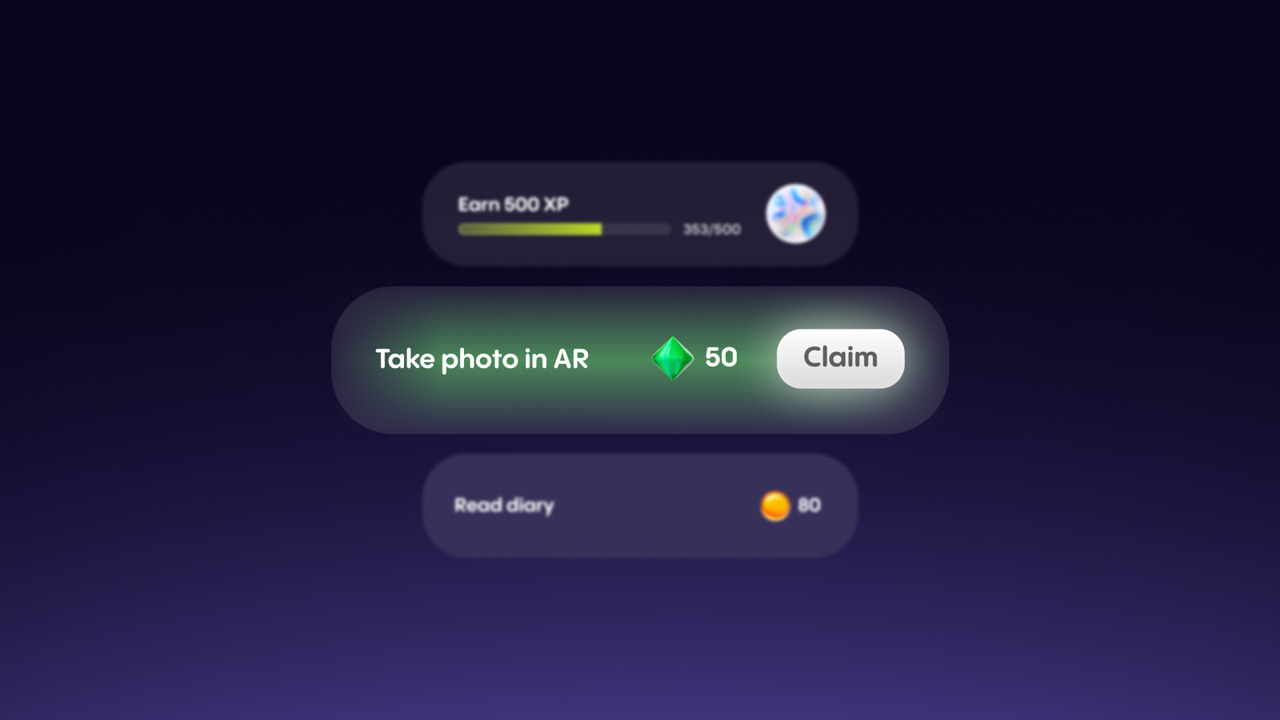 To access the Quests menu from the main screen, simply tap the green check mark icon located in the upper right corner, right next to your AI companion and under the coins and gems counter. You'll see the Quest name and the tasks you need to complete. Once you've completed a task, you'll receive a "Task Completed" message acknowledging your achievement. Tap on the completed task to claim your well-deserved rewards. You'll notice a checkmark next to it, indicating that you have successfully finished the challenge.
Explore Quests with your AI companion and create unforgettable memories. Keep an eye out for the yellow exclamation mark on the Quests icon – this means there are rewards waiting for you or new Quests to explore.
We hope you enjoy this new feature and look forward to hearing your feedback. We deeply value our users' contributions to the development of AI technology, so if you have any suggestions or comments, please feel free to use the Feedback form to shoot us a message.